The Midlands
FOR APPLE MAC OR GOOGLE CHROME USERS OPEN .PDF FILES OF THE TREES HERE.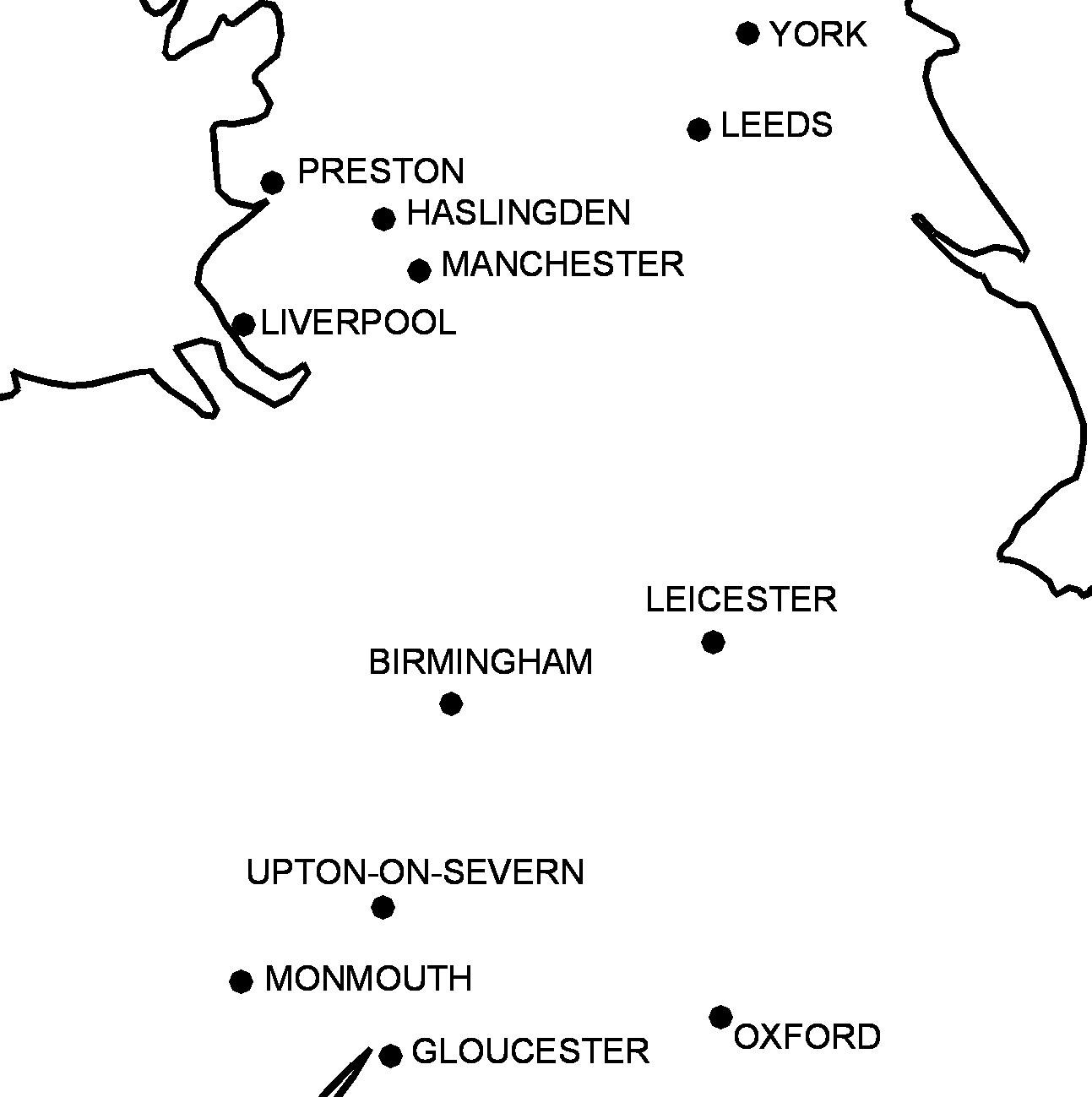 The first record from the Midlands area is for David Truebody who was born c1792 in Shropshire. Who his parents were and from whence they came is not known. His descendants are living in the Birmingham area today.
The Leicestershire clan seems to have started from John Truebody who was born in Hackney in 1857 according to Census records but who his parents were is a mystery that will never be solved.
The name is quite widespread throughout the Midlands counties in places as far apart as Birmingham, Leicester and Manchester and there is no obvious central point or hub which todays families might call their home town.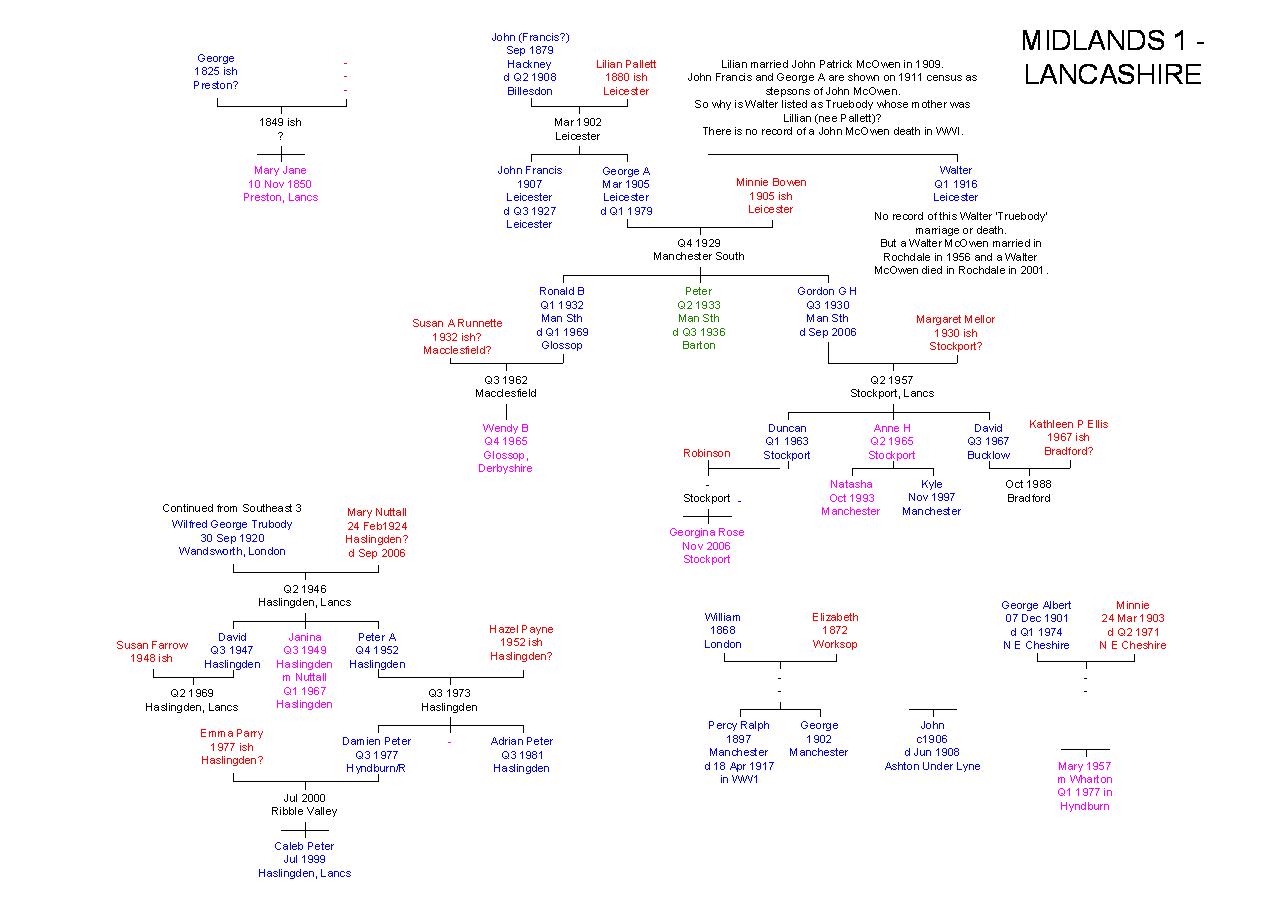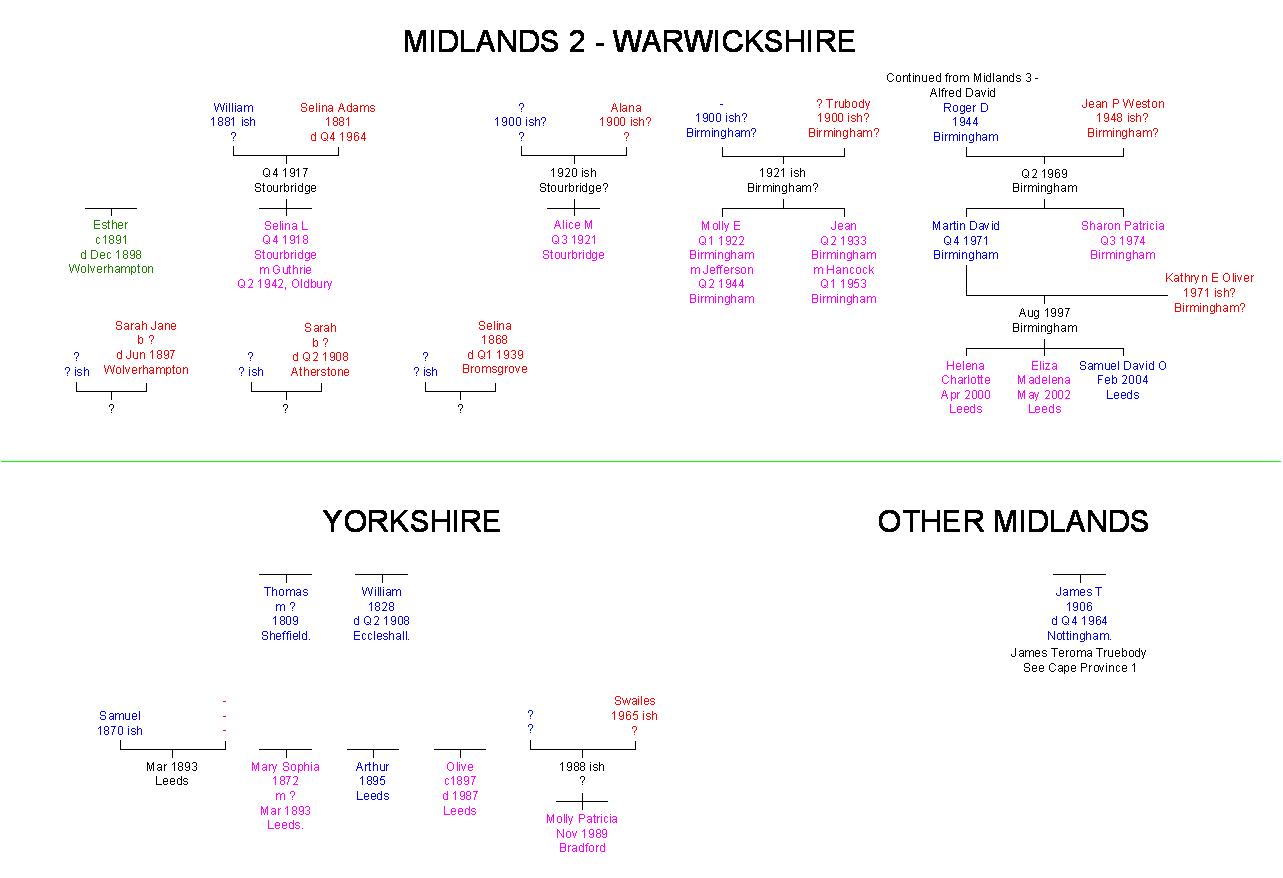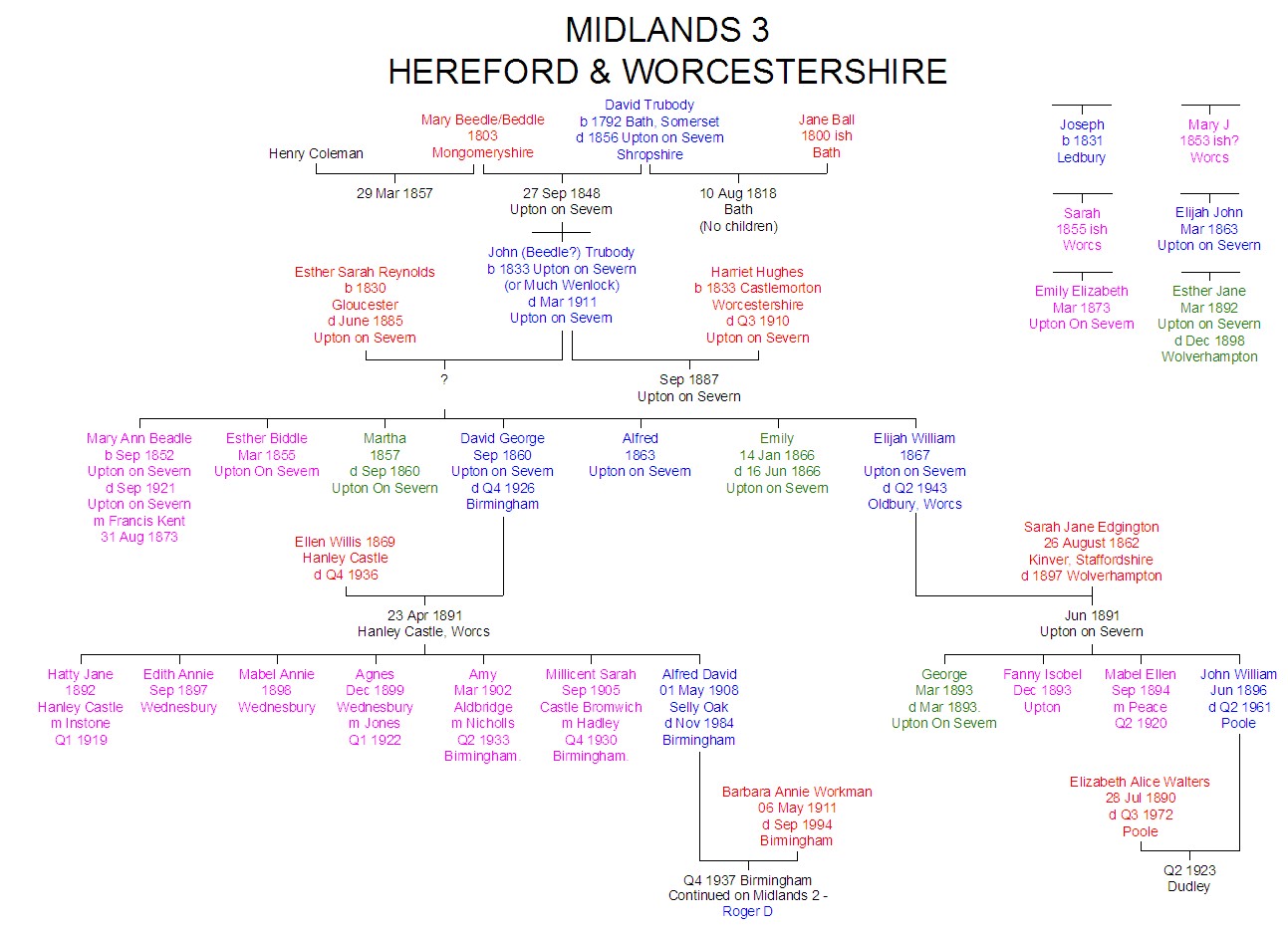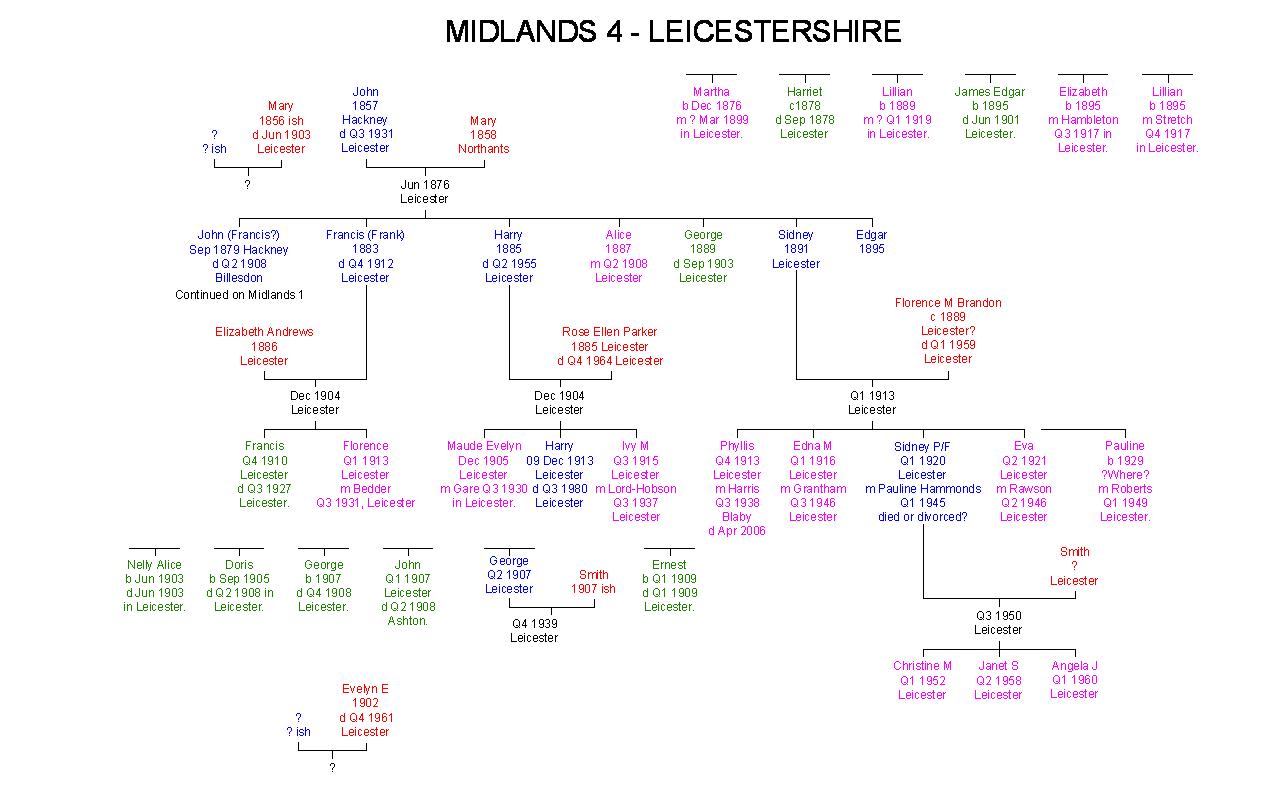 Designed by HawkeSoft